Did you know you can go from zero skills to cash-earning expert in just six weeks?
I have taught over 500,000 students and firmly believe this is the most comprehensive iOS app developer course on the market. This cost effective course features video tutorials which has the potential to enhance your career. And if you're not entirely in 30 days – get a full refund!
Everything's included
Learn how to use Xcode with the newest and most efficient app code, Swift.
---
Infinite Opportunity
All you need will be provided to allow you to Create and
publish your own IOS apps.
---
Hands-on learning
You'll build at least 14 different apps over the course and even learn how to market and sell your own. Practice your skills as you go.
Lifetime access
Lifetime access to the course materials, and a full refund in 30 days if you're not completely satisfied.
---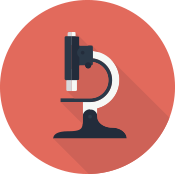 Jedi knowledge
You won't just scratch the surface, you'll dive into how to code, design and build powerful and functional apps.
---
Friendly support
I will be with you every step of the way, as will your fellow students in our busy course forum.
The Breakdown
I've built this course to give you everything you need to build, publish and advertise professional apps (that make you money!).
You'll get access to sixteen painstakingly crafted chapters with over 28 hours of clear, engaging video tutorials and practical website challenges. All at your fingers tips. Instantly.
Introduction
Getting started with Xcode 7 and Swift 3
Setup and 'Hello World'
Introducing Swift
Navigation, Storage and Live Content
Animation, Games, Maps & Geolocation, Audio
Images, Animation, Audio and Maps
Core Data, Advanced Web Content, Json Data and Webviews
Instagram App
Tinder App
Flappy Bird App
Uber App
Submitting to the app store
Marketing your app
---
---
Your Tutor
Hi! I'm Rob and I would like to teach you to create Apps for iOS. I have a degree in Mathematics from Cambridge University and you might call me a bit of a coding geek.
After building websites for friends and family for fun, I soon learned that web development was a very lucrative career choice. I gave up my successful (and sometimes stressful) job as a teacher to work part time and today, couldn't be happier.
I'm passionate about teaching kids to code, so every summer I run codeschool.org.uk in the beautiful city of Cambridge. I also run the popular web hosting and design service, Eco Web Hosting (read some reviews here), which leaves me free to share my secrets with people like you.
You wouldn't believe the freedom that being a developer offers. Sign up and find out for yourself why so many people are taking and recommending this course. I genuinely believe it's the best on the market and if you don't agree, I'll happily refund your money.
Sign up to The Complete iOS Developer Course below and join me in this amazing adventure today. Or get in touch by email or Twitter.
rob@robpercival.co.uk
@techedrob
---
---
Get started today!
The full course is just $199, but you can get a 75% discount code now by entering your details below. You also get the complete first chapter for free, and a copy of our exclusive 20 page ebook How to make $10,000 while learning to code.